The Slovenian National Theater of Kranj, in cooperation with the Hollywood school Best Acting Class, is opening the doors of its theater and film academy this autumn.
It has been scientifically proven that this type of training helps to improve cognitive as well as motor skills. It also has a positive effect on self-confidence, self-expression, compassion for others and helps maintain and build social contacts.
COGNITIVE AND MOTOR SKILLS
Various relaxation, voice, memory and movement exercises help maintain and even improve your cognitive and motor skills. This means that you will (p)remain more independent and independent. This is exactly what infuses us with optimism and the will to live.
SELF CONFIDENCE
Performing arts workshops allow you to step out of your comfort zone. When you let go of your inhibitions and expectations of what is "right" or "wrong," you relax and let your inner joy shine, simply "you." The self-confidence that grows with each performance is transferred to all corners of your life, whether at school, work, social gatherings or business interviews and presentations.
SELF EXPRESSION
Some people find it harder to express their feelings in life. This is why performing arts workshops offer a healthy and controlled environment in which participants explore and channel their emotions through narrative, music and movement. When you learn to express yourself through art, you learn to express yourself creatively and loudly in other situations as well.
COMPASSION
Seeing the world through the eyes of someone who doesn't look like you on the surface encourages kindness, thoughtfulness, and non-judgment of others. This allows you to learn to respect, understand and empathize with other people, especially when portraying a character that is dramatically different from yourself. Getting to know people from different communities, countries and cultures through art allows you to become an informed global citizen.
ENSEMBLE WORK
Ensemble work teaches workshop participants that each person has unique talents to bring to the table, and that combining diverse perspectives creates mutual success that is powerful and fosters creative growth.
ACADEMIC SUCCESS IN CHILDREN AND YOUNG PEOPLE
Various studies have shown that a performing arts curriculum has incredibly positive effects on academic performance. A 2019 article in the scientific journal Trends in Neuroscience and Education states that arts-related education increased information acquisition and general understanding of subjects in school. Memorizing a text in theater or film uses the same reading comprehension skills we use in school. In addition, the participants of the performing arts workshops use their knowledge of the social sciences as well as the natural sciences in their creation of the role. You learn persistence, creative problem solving, and the ability to focus—all great skills that will lead to success in regular classes. The skills you acquire through performing arts training will shape you into a superstar on life's stage.
OUR GOAL
We want to create a safe and creative place where every student is treated with the utmost respect, so that they can feel their power, purpose and joy again.
OUR MISSION
We have the utmost respect for our students and actively listen to them, and are aware of the importance of every word they say and every movement they make. We set an example for others with patience and respect, while at the same time we gratefully accept the valuable information that the performers share with us. In doing so, we create a healthy, happy and optimistic community in which each individual plays an important role and expresses his own truth loudly, decisively and distinctly.
With our educational programs, we build bridges between individuals, as well as between communities at the local, national and global levels. With this, we build the rules for the socio-economic transformation of neighborhoods, as we bring new development to them, increase their value, and at the same time improve the health and general well-being of everyone who lives there.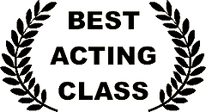 The SNG Kranj association has joined forces with the Hollywood acting school Best Acting Class to bring the participants of our Academy the most diverse educational programs and acting methods from different parts of the world. While the SNG Kranj Association offers courses and workshops at physical locations around Gorenjska, Best Acting Class offers online education and master classes and workshops at locations all over the world. That is why on our site you will find programs in Slovenian as well as in English (or, on request, in Russian). Payments are issued directly to the organizer of the individual program.
Contact us for more information.